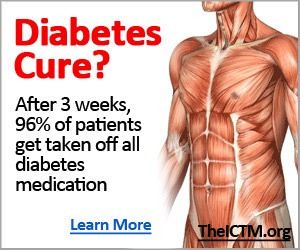 U-M Study Provides Proof That a Low-Carb Diet Lowers Insulin Resistance By 30%
Not only did this new study conducted by the University of Michigan, reported on the Diabetes UK website, find that a low-carb diet lowers insulin resistance by more than 30%, but it also found that high-carb meals raise insulin resistance.
So whilst the finding shows that a low-carb diet lowers insulin resistance significantly, it also shows that a diet high in carbohydrate actually sustains insulin resistance.
Furthermore, insulin resistance (according to this University of Michigan study) is the condition that leads to high blood pressure, prediabetes & type 2 diabetes.
The findings of this study also found that eating three low-carb meals within 24 hours lowered insulin resistance by more than 30% which has huge implications for type 2 diabetes patients & those who are pre-diabetic.
This Is How the Study Into Diet & Insulin Resistance Was Conducted
The University of Michigan researchers wanted to assess how the involvement of dietary carbohydrate affected a sample of women especially right after exercise.
The study was conducted on 4 groups of 8 women who were of similar weight & metabolically healthy postmenopausal women.
Each group were given meals of either 30 or 60 per cent carbohydrates, with identical amounts of calories, with or without moderately intense exercise beforehand.
Researcher Katarina Borer reported that the low-carb group showed a reduction in insulin resistance after the third meal in the evening whereas the high-carb group experienced sustained high post-meal insulin.
She explained the meals consumed by the high-carb group were in line with the 45% to 65% daily carbohydrate intake recommended by dietary guidelines in the US.
She went on to say the following;
"We showed an acute, one-day reduction in insulin resistance after the third low-carbohydrate meal eaten in the evening, so one could argue that this is transient and insignificant,"
"But at least two other studies where high-carbohydrate meals were fed to volunteers for five and for 14 days show that the outcome was worrisome."
"These subjects developed increased fasting insulin secretion and insulin resistance, increased glucose release by the liver which produced high blood sugar, and dramatically lowered fat oxidation that contributes to obesity. These then were more persistent effects that could be a path to prediabetes and diabetes."
Furthermore, it was also found that exercise did not lower insulin resistance in either group, so the findings suggest that the insulin reaction was driven by the effect of carbohydrate.
If you are a diabetes sufferer, you should watch this short compelling video here »

It could have a significant impact on your life…
However, Borer added that this does not rule out the influence of exercise on insulin action.
It should also be noted that Diabetes.co.uk has long championed the low-carb diet for people with diabetes, which is why we launched the Low Carb Program. After six months, people who complete the program have an average HbA1c improvement of 1.1%.
Conclusion On How a Low-Carb Diet Lowers Insulin Resistance
It is clear to see from this study & others that a low-carb Paleo or Banting styled diet can have a significant effect on lowering insulin resistance & helping diabetes patients to reverse the effects of this disease.
Furthermore, according to the researcher Katarina Borer, she said that the results are significant as they reinforce the results in two previous studies and one 2015 review on how high-carbohydrate diets have a negative effect on insulin resistance & sustain diabetes, while a low carb diet has the opposite effect.
People like Prof Tim Noakes have been reported to have completely reversed their insulin resistance & diabetes allowing them to come of their diabetic medication completely.
Suffering with diabetes?

Watch this short compelling video here »

It could change your life for good…
Sources
University Of Michigan: http://www.ns.umich.edu/new/releases/24325-u-m-study-bodes-well-for-low-carb-eaters
Diabetes UK: http://www.diabetes.co.uk/news/2016/nov/low-carb-diet-outperforms-high-carb-diet-in-lowering-insulin-resistance,-study-reports-93633093.html