Paleo Pancakes
This recipe for Paleo Pancakes provides you with a great alternative to the traditional variety.
In fact these low-carb, Banting pancakes would get the approval of Prof Tim Noakes as they are carb free as well as free from any sugar except for that contained in the bananas.
Contrary to the traditional banana pancake recipes, which contain loads of nasty white sugar, milk & flour, these healthy flourless Paleo pancakes are sugar, grain, dairy & gluten free.
Paleo Pancake Recipe
Without further ado here is your nutritious Paleo pancake recipe which will provide you with a delicious treat that you don't have to feel guilty about eating.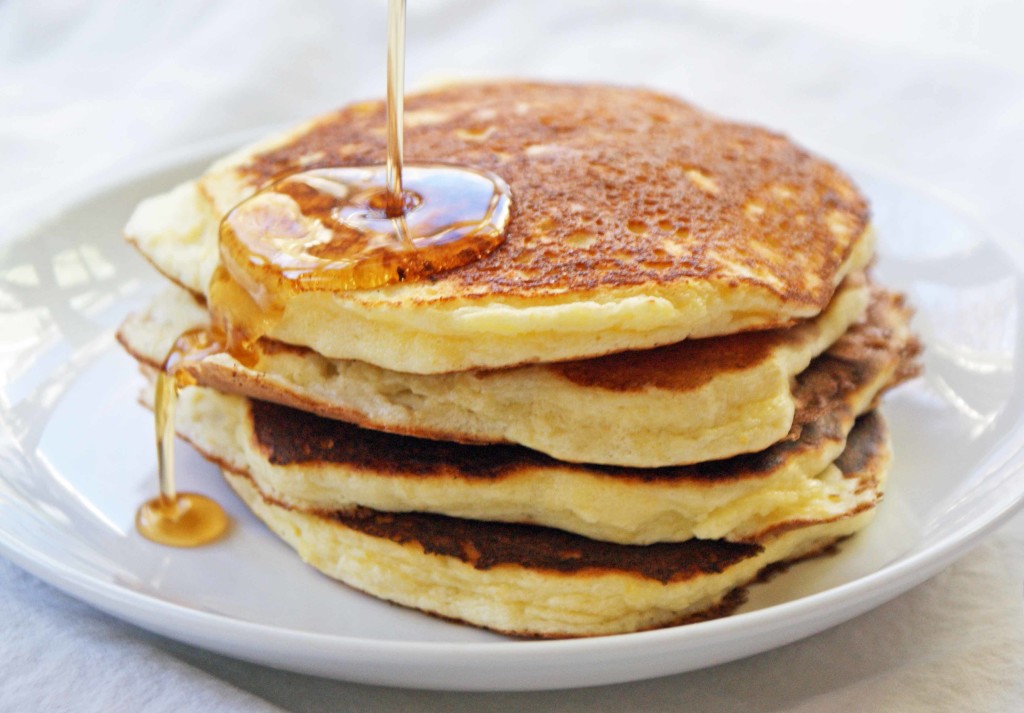 Ingredients
½ large bananas
3 eggs
1 tsp cinnamon
½ tsp ground ginger
1 tsp vanilla
Pinch nutmeg
¼ tsp salt
Use butter, olive oil or coconut oil for the frying pan
Preparation
Mix or blend all the wet ingredients together well so that the eggs almost start foaming & there are air bubbles in the batter.
Once all the dry ingredients have been combined mix them into the wet ingredient mixture
Oil your pan & heat it up over medium heat
Give your batter another mix & then start making your pancakes by pouring approximately 1/4 cop of mixture into the pan for 1 pancake – for larger pancakes increase the amount of batter but they will be more difficult to manage or flip.
Once you see the pancake mixture begin to form bubbles which pop then flip it over & cook for another minute or so.
You can place the pancakes in a warm oven to be eaten later or they can be warmed up at a later stage if you don't want to eat them right away.
Your pancakes will be best served warm with added optional extras such as fresh fruit and a drizzle of maple syrup…
PS. For more delicious low-carb, gluten-free recipes take a look at this collection of LCHF Paleo Recipes which could help you achieve your goals of having radiant energy & that slim, lean figure