How Did Sam Smith Lose Weight
If you are wondering what the magical Sam Smith diet is & how he managed to lose so much weight (14 pounds in 2 weeks), he puts it down to following the healthy Paleo way of eating.



In fact he is now very close to his goal weight after dieting for just 4 weeks & also heaps praise on his nutritionist, Amelia Freer, who has helped him avoid treats, processed & convenience food which all contribute to weight gain & poor health.
She has helped him achieve his weight loss goals by following the natural Paleo diet which is more of a lifestyle than a conventional diet & helps the human body shed weight naturally without having to restrict your intake of approved Paleo foods.
Amelia Freer, Sam Smith & Paleo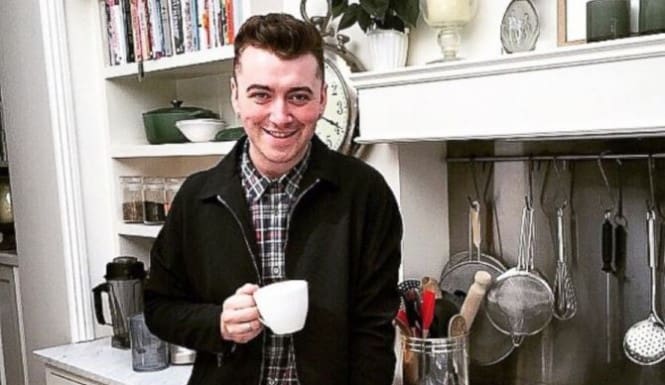 Freer says that she believes in the Paleo diet approach for health & weight loss which can be modified to suit the individual – in other words it can be tailored according to each individual's unique needs & condition.
This healthy low-carb eating plan is gluten-free and excludes dairy, sugar & grains. – to see what is allowed & not allowed, you can read the Paleo food list of approved foods here.
Incidentally, Amelia Freer has developed a set of guidelines for losing weight naturally which all incorporate principles of the Paleo diet and due to her success she has become known as bit of a celebrity nutritionist.
Furthermore, her eating plan & nutritional guidelines which have contributed to the successful weight loss of some of her celebrity clients, places huge emphasis on eating nutrient rich, natural, wholesome foods as per the Paleo diet.
It should also be noted that Paleo isn't only popular for losing weight, but it is also known for improving one's health as demonstrated by Nick Jonas (of the Jonas Brothers) whose  remarkable fight against type 1 diabetes is helping him reinvent his health & body.
He's also on an intense MMA program which means he really needs to be even more conscientious about what he eats.
For instance, a typical Paleo styled breakfast would consist of an omelet with veggies, cheese, a turkey-meat patty & finished off with a serving of fruit.
In true Paleo style, he eats lean protein, vegetables & nuts (not peanuts as they are legumes) for both lunch & dinner.
Snacking is also fine for him although it also follows the low-carb Paleo diet which strictly avoids, sugars, grains & refined foods.
Sam says "It's not even about weight loss it's about feeling happy in yourself"
Back to Sam Smith who has been transformed since eating the Paleo styled diet says the weight loss has been a revelation as he has struggled to lose weight since junior school when he was always overweight.
Tired of being overweight & feeling lethargic?

If so, then Download This Essential Guide To Paleo which could impact your life by causing you dramatic weight loss & a significant boost in vitality…