Prof Tim Noakes To Appear Before the Health Professions Council of South Africa
Whilst Tim Noakes tweets usually provide some really interesting views on what he, as well as some of his peers, think constitutes a healthy diet, tweeting advice over the internet has landed him in a spot of trouble.
After advising a mother to wean her child onto a low-carb, high-fat diet (instead of porridge & cereals) via a tweet, Tim Noakes is in hot water & now faces an inquiry to explain his "banting tweet" by having to appear before the Health Professions Council of SA the organisation that regulates health professions in South Africa.
According to the HPCSA communications manager, Priscilla Sekhonyana, the complaint relates to unprofessional conduct- doctors are allowed to give advice or share opinions online, but are not allowed to make a diagnosis or offer treatment online.
It is diet & not exercise that will help keep you slim or make you obese – choose your eating plan wisely

This fantastic collection of delicious low-carb, high-fat Paleo styled recipes could help you lose weight quickly & naturally and help you regain your health
However, Noakes claims that the advice offered in his tweet is backed by the Canadian Paediatric Society which last year said "no scientific data" existed for a child to be weaned onto cereal & now recommends meat, veggies, peanuts, eggs & iron-rich fortified cereal for children older than 6 months.
So despite having to face this probe, Tim Noakes' views on low-carb diet is supported by many professionals as shown in this report that appeared on the BBC News site advocates a low-carb diet to fight obesity, diabetes & other health issues as per the tweet below;
BBC News top health story! Sugar & Carbs not inactivity to blame for #obesity http://t.co/8hkWAFGVXL @ProfTimNoakes @DietDoctor1 @HELPdietSA

— Dr Aseem Malhotra (@DrAseemMalhotra) April 23, 2015
Furthermore, in an editorial which appeared in the British Journal of Sports Medicine, 3 experts agreed that sugar & carbohydrate consumption were the main causes of obesity & not lack of exercise.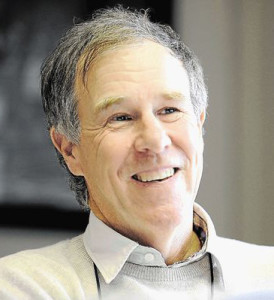 According to the Lancet poor diet is the main cause of increasing disease (which includes obesity, heart disease, diabetes, etc) amongst the global population – more so than lack of exercise, alcohol or smoking.
Regarding the inquiry he faces, Noakes says he welcomes facing the council as it will provide him with an opportunity to challenge "the last few decades of harmful dietary advice".
He is adamant that he knows the biology of a child & that there is nothing the council can say that could successfully challenge his research.
He goes on to say that "If I prove them wrong, I'm not just proving a few dietitians wrong, I'm proving that the old way of thinking about diets was incorrect."
That's what happens if you raise your infants on brain specific foods. Cereal/grains of no value to developing brain https://t.co/yA0SIpPLW8

— Tim Noakes (@ProfTimNoakes) April 24, 2015
I am sure that many "banting" converts will be out supporting Tim Noakes as the man whose vociferous views on eating low-carb, high-fat diets has helped them improve their health, bodies & experience a better quality of life.
PS. Start your healthy Banting, Paleo styled diet with this collection of LCHF Paleo Recipes which could help you achieve your health & weight loss goals sooner than you think